Arrange to Visit Us
Visiting the school and meeting the girls is the best way to find out what makes Rathdown special.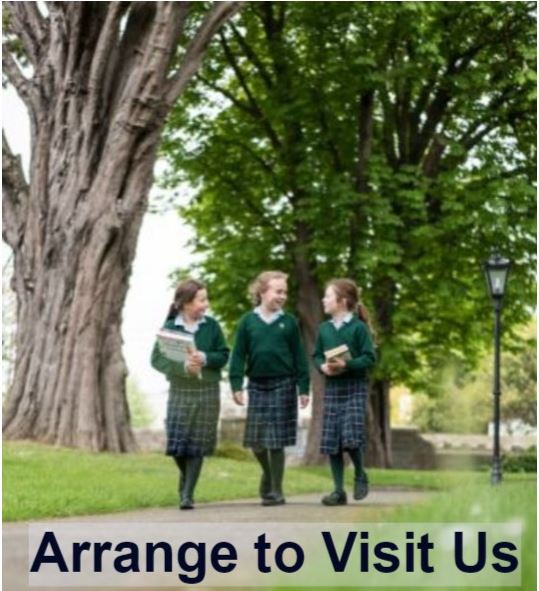 We understand that choosing the right school for your child, whatever age they are, is a very individual process and so we are always happy to arrange personal visits either as a follow up to an Open Day or as a first step towards considering our school.
Personal visits can be arranged for parents to visit on their own, or with children – whichever feels right for you. During a personal visit, you'll get to spend one to one time with key members of staff including the relevant Principal and the Head of Boarding if you are considering boarding. You'll also get to see the school in action on a normal teaching day and have a personalised tour to meet your individual needs. A visit during the school term is the best option since you will experience the school in full swing with students and staff going about their daily activities and classes.
Visitors often comment on the dynamic, positive, and happy atmosphere of the school, as well as the open and relaxed manner of the girls. You can either come to an Open Day or come on an individual visit or both.
To arrange a visit on +353 (0)1 285 3133 or e-mail the Registrar for more information or fill out our Enquiry form.
Find out more about our various Open Days and Taster Days throughout the year.
Rathdown School Video